Console Concepts was co-founded by brothers; Marek and Maciek Bednarz. Console Concepts is a Melbourne based manufacturer of ergonomic electric height adjustable consoles for the control room, office and studio environments. Marek and Maciek first began designing and manufacturing workstations almost a decade ago, after launching DEX DJ STANDS. Since 2006, DEX DJ STANDS workstations have found their way to hundreds of homes and venues around the world.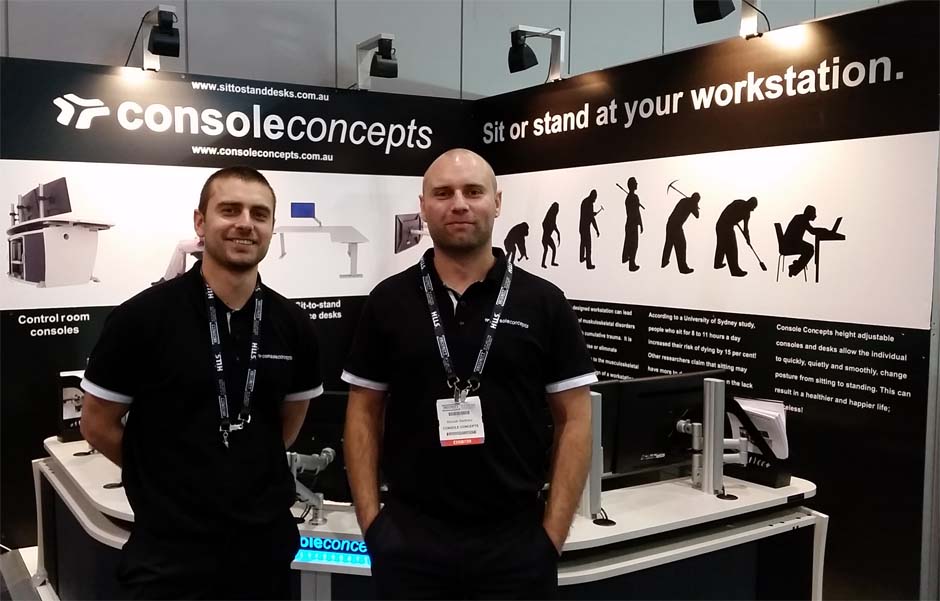 In 2012, Marek and Maciek decided to expand their expertise to the control room and office environments, Console Concepts Pty Ltd was born. Right from the beginning, their vision was to provide users with products that ensure a safer work environment.

To help achieve this vision; co-founder Maciek returned to University and completed a 'Graduate Certificate in Occupational Health, Safety and Ergonomics' at Latrobe University. Throughout his study, Maciek maintained a strong focus on OH&S issues in the control room and office environment, in particular the prevalence of musculoskeletal disorders. Maciek particularly excelled in a unit titled 'Ergonomics Principles of Work, Workstation and Plant Design'. As a result, Maciek not only has the understanding of the health risks in these environments, but is also equipped with the relevant knowledge and expertise to help reduce or eliminate the associated risks.

Co-founder Marek Bednarz, has qualifications and extensive experience in advanced manufacturing and adopting the Kaizen philosophy for continuous improvement of Console Concepts products. As a prolific draftsman, Marek has a unique talent and exceptional skill in being able to replicate a client's ideas and requirements using the latest CAD software. It is therefore no coincidence that client feedback is overwhelmingly above client expectations.
"The desk is absolutely incredible! It's so functional and does everything I need it to, but it also looks fantastic!! The monitor arms are working out really well. It's really handy being able to move the screens to wherever I want them - I'm so glad we did this. The leather panel on the front is exactly how I imagined it and everything is neat and tidy at the back, hidden behind the little curtain! The keyboard underneath the desk doesn't get in the way at all. I am so thrilled. I couldn't be happier with the result."
- Amy Bastow
Composer and producer of Music for Film, TV and Advertising
Composer and producer of music for Network Seven's hit drama series, "Winners and Losers"
Composer and producer of music for James Cameron's 3D feature documentary, "Deep Sea Challange"
Finalist in the APRA Professional Development Awards for Screen Music.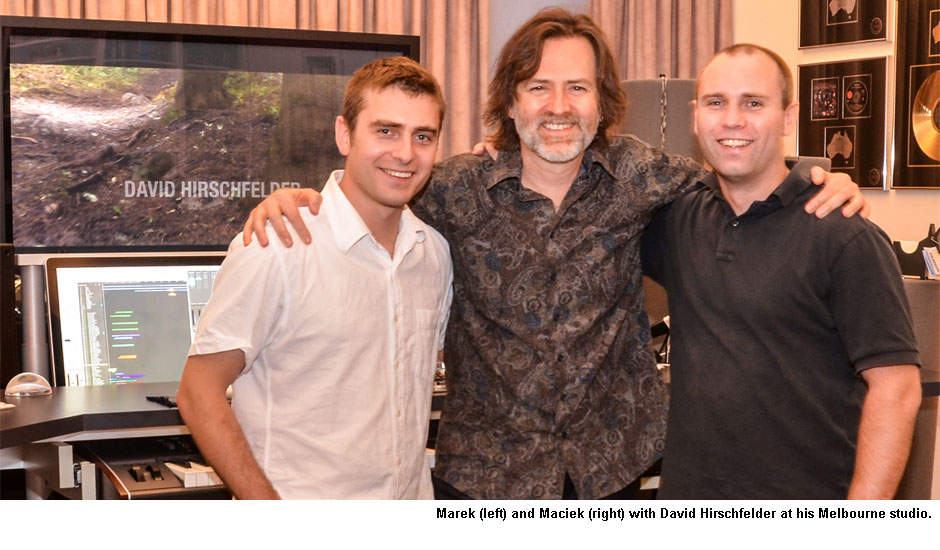 Together, we bring a wealth of knowledge, skill, experience and above all passion; to create the most functional, eye catching, sleek and modern console designs on the market. We specialise in custom design solutions that meet specific user requirements and we work closely with our clients through each stage of the development life cycle. Our powerful CAD software allows us to prototype and simulate a design; so that our clients can preview their design before the production stage. An extensive network of trading partners ensures we can deliver a quality custom console in a timely manner. All our consoles are made to order at our Melbourne manufacturing facility from local and quality imported parts. We guarantee that all our consoles are of the highest quality, which is why we offer an extended warranty on all our products. We deliver and install Australia wide and globally.